AES Super Pack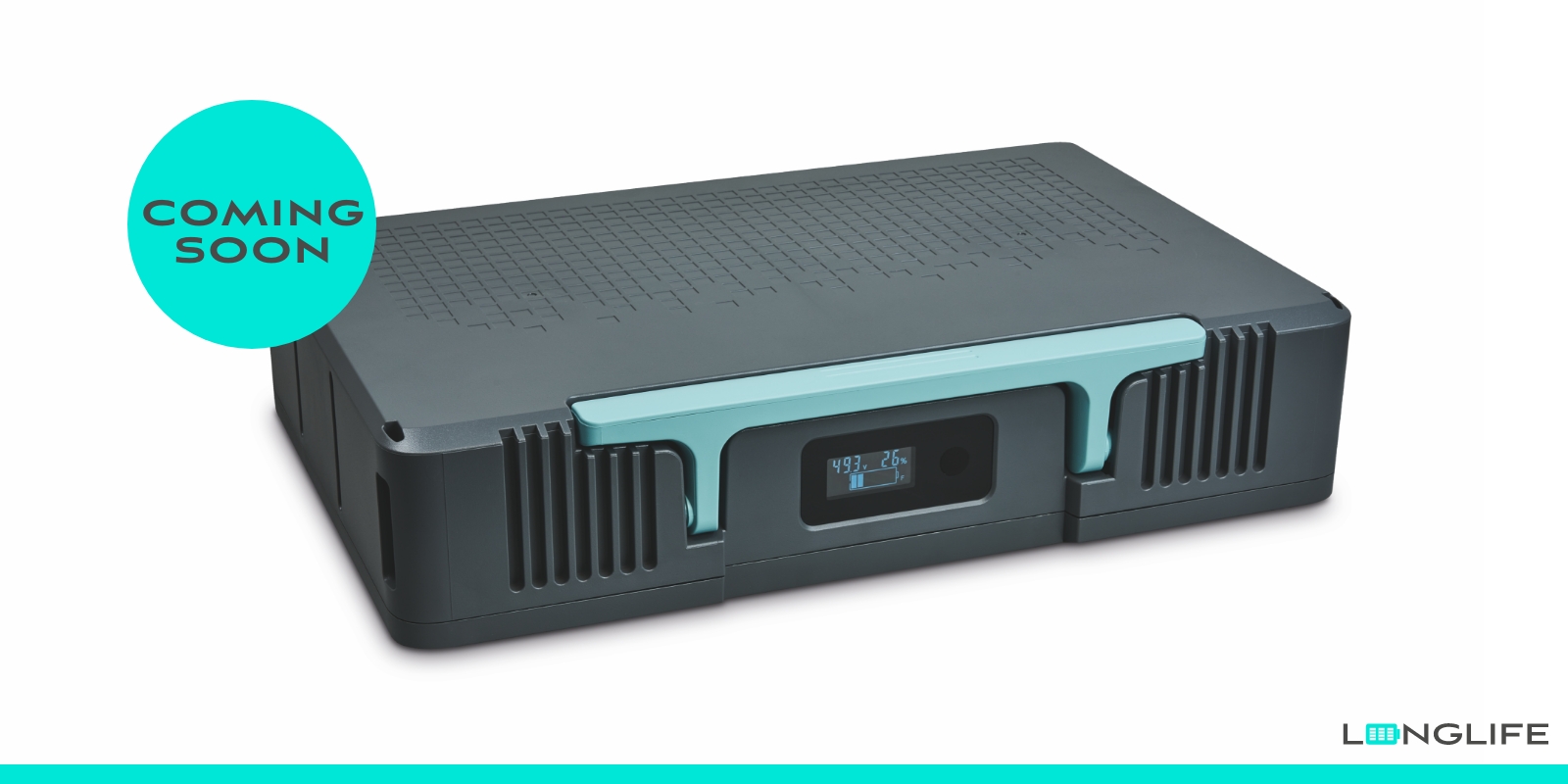 EXEPTIONAL. INNOVATIVE. POWERFUL.
The only removable battery on the market that can power 2 motors for cargo pedelecs at the same time.
This further development of the powerful AES PowerPack for heavy-duty cargo applications is based on our excellent experience with the same innovative technology we use for the entire AES LongLife product line: Lithium Iron Phosphate (LiFePO4).
Key Features:
Very high discharge currents – continuous 60A
Applicable for larger electric cargo vehicles with motors having a nominal power of 3 kW
Robust and safe (no thermal runaway)
Extremely reliable and short charging time possible
Cold resistant
Long service life, proven to last at least 2,500 charging cycles (equivalent to 8pprox.. 8 years of daily use)
Easier repair: cells can be replaced individually
With easy-to-read LCD display: e.g. the charge level is displayed as a percentage
Can be flexibly installed vertically and horizontally on the vehicle
Smart BMS compatible with AES fleet management and CAN bus
Color variants can be realized according to customer requirements
Environmentally friendly:
Cobalt-free
Made of robust, recyclable plastic
Up to 4 times longer lifetime compared to other battery technologies
Reduction of your CO2 emissions
Technical features:
Rated Voltage: 48V DC
Capacity: 30Ah
Energy 1440 Wh
Cell-Type: LiFePO4
Dimensions: 400 mm x 268 mm x 89 mm
Weight: approx. 11kg